Step-by-step explanation of the "no quarantine" plan
The Tourism Authority of Thailand has sent out a letter to people working in the tourism industry stating that Phuket will be open to vaccinated foreign tourists from July 1st. Travelers do not need to go through quarantine, but they must stay in Phuket for at least 14 days, after which they will be allowed to visit other places in Thailand.
Who can travel to Phuket from abroad?
Vaccinated foreign travelers from low and medium risk countries. & nbsp;
Unvaccinated children under 12 years of age.
Unvaccinated children aged 12-18 years (requires rapid antigen test upon arrival).
Unvaccinated adult travelers will be required to undergo mandatory quarantine at any ALQ hotels in Phuket for 14 days. & nbsp;
Phuket Sandbox requirements
Certificate of vaccine / proof of vaccination.

ThailandPlus Mobile Alert Application.

RT-PCR test before arrival and during your stay in Phuket.

& nbsp; COVID-19 insurance. The Thai government has made it mandatory for foreign nationals entering Thailand to have medical insurance coverage during their stay. Insurance takes effect immediately upon arrival in Thailand. COVID-19 insurance in Thailand for foreigners fully covers their medical expenses of up to 3.5 million baht.

& nbsp;
You can expect premiums to start at just THB 4,000 for a 30-day policy. For a tourist visa or nonimmigrant visa application, 90 days insurance will cost between 8,000 and 14,000 baht. As with all insurance policies, the premium will be determined by your circumstances. In this case, one of the most important factors is whether the country you are flying from is considered to have a high or low risk of contracting the virus.
Certificate of Entry or COE is a letter issued by the Thai embassy or consulate to allow the foreign visa holder to enter Thailand on board a special repatriation flight, charter flight or semi-commercial flight. This letter will be presented to airline staff before departure and to immigration officer upon arrival in Thailand. The applicant must obtain an appropriate Thai visa before applying for the COE. After obtaining a visa, the applicant must prepare the following documents to apply for the COE: & nbsp;
Copy of passport.
Copy of STV, Nonimmigrant Visa or Extension of Stay with Re-Entry Permit.
Copy of COVID-19 travel insurance policy for Thailand, covering medical treatment and medical care.
Costs related to COVID-19 with a minimum coverage of US $ 100,000.
A copy of your confirmed flight booking.
A copy of your confirmed ASQ hotel reservation.
List of hotels:
99 Oldtown Boutique Guesthouse
Andaman Seaview Hotel
Avista Grande Phuket Karon MGallery
Avista Hideaway Phuket Patong, MGallery
Baan Laimai Beach Resort
Baba House Hotel
Best Western Phuket Ocean Resort
Coconut Village Resort
Duangjitt Resort and Spa
Grand Supicha City Hotel
Hilton Phuket Arcadia Resort and Spa
Holiday Inn Resort Phuket
Hotel Coco Phuket Beach
Kamala Beach Hotel
Mai Morn Resort Phuket
Maya Phuket
Mövenpick Resort Bangtao Beach Phuket
Oxygen Villa by Two Villas Holiday
Paripas Patong Resort
Ratana Hotel Rassada
Safari Beach hotel
Seaview Patong Hotel
Sunset Beach Resort
Sunwing Bangtao Beach
Sunwing Kamala Beach
The Naka Island, A Luxury Collection Resort & amp; Spa, Phuket
The Par Phuket
The Royal Paradise Hotel & amp; Spa
Utopia Loft
Woraburi Phuket Resort & amp; Spa
Wekata Luxury hotel
Important to remember
You must only stay at an SHA + accredited hotel, only in Phuket.
You must fly directly to Phuket from overseas.
If you are staying in Phuket for less than 14 days, you must fly from Phuket to your international destination.
If you stay in Phuket for 14 days or more, you can travel anywhere in Thailand.
All this information is subject to change.
For up-to-date information on SHA + hotels, see the
link
.
Flights to Phuket
Currently, some airlines are allowed to operate semi-commercial flights to Thailand. Airlines such as Qatar, Emirates, THAI and Singapore Airlines fly daily to Phuket.
Frequently asked questions


Will it be mandatory to stay only at SHA + hotels? Can we stay at a friend's house or in our own apartment?

No, you can only stay at the SHA + for the first 14 nights.

Can other people visit the traveler during the initial 14-day stay?

Yes, if this person is fully vaccinated or if this person comes from Bangkok, they must comply with Phuket's entry rules for domestic travelers.

If someone wants to go to a restaurant or bar in the evening, do you need a guide?

No, you can move freely around Phuket. However, if you wish to pursue other travel activities, it is recommended that you book through an accredited SHA + tour operator.

Do travelers still need to apply for a certificate of entry?

Yes, anyone traveling to Thailand still needs to obtain a Certificate of Entry (or an appropriate visa) from the Thai Embassy or Consulate. The Phuket SandBox model will be updated on the application site. This will be available in the coming weeks.

Do travelers have to stay at the same SHA + hotel for the 14 days required upon arrival, or can you move between multiple hotels?

Travelers can switch between hotels if they wish, but the hotel must also be SHA + accredited.

Will COVID tests be at the hotel or hospital?

He will be at your hotel.

Will it be possible to hold a wedding in Phuket not only in SHA + hotels?

Yes, you can.



We would also like to remind you that we are the only Thai-Russian wedding organization in Phuket accredited by Ministry of Tourism of Thailand .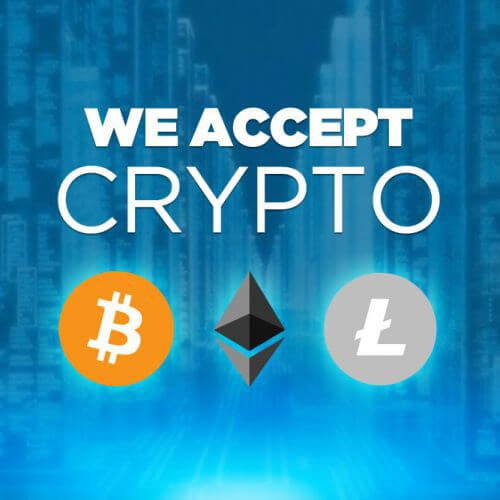 We stand for new, unlimited opportunities and freedom of choice, innovation and development. In everything - not only in the event industry. The world is changing: each of us sees and undergoes global transformations - different, including positive ones. We accept cryptocurrencies to pay for any services: bitcoin, ether, litecoins.
Fortunately, many of the transformers of our world are creating these new, limitless possibilities, open up freedom of choice for us - overcoming obstacles, breaking the limitations in striving for progress. We support them.